Upstage Curtains Are Installed!

Major Theatre Equipment Company installed a set of upstage curtains (on the back wall) on August 14. The stage is now more versatile, allowing a black background for theater in addition to the light-colored background already available for concerts. Our thanks to Alfred Senter Fund, Brooks Family Foundation, Wing-Benjamin Trust, and all of you who bought concessions and seat plaques!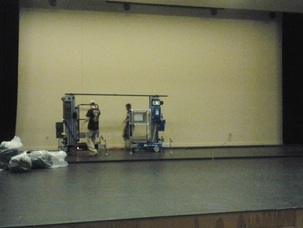 After replacing the stage surface in 2014 (see below), in summer of 2015, we added a set of curtains to our upstage (back) wall, to allow more flexibility in presenting plays. The black backdrop now allows full use of the stage for theater productions. But the curtains can be drawn back, exposing the light-colored backdrop preferred for band concerts and symphonies. Here are photos of the process, as the workers from Major Theater Equipment Co. installed the curtains and valance.
---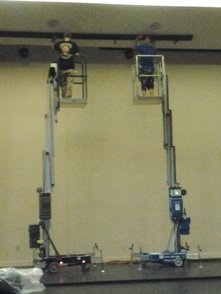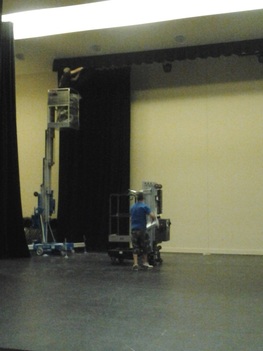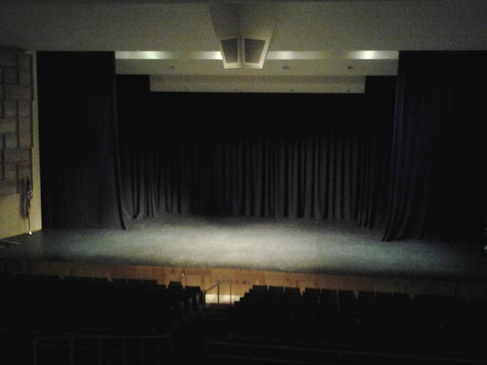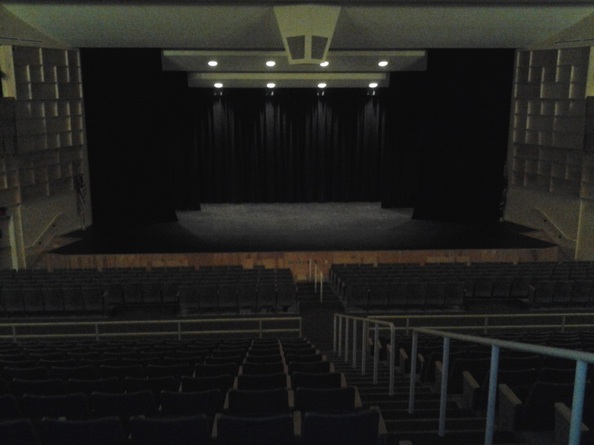 All Done! Very nice.


Glass Items to help the Orion get New Curtains
The three pieces were raffled (ruby compote, cobalt hobnail bowl, and cobalt thumbprint condiment jar). They are vintage 1940s glassware, donated by Karen Mayo. Thank You!
Drawing was on May 4, 2015, in time for Mother's Day.
---

Stage Surface Replaced with new Masonite!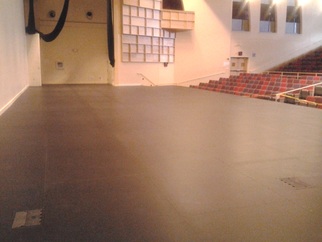 In summer of 2014, we replaced our damaged stage floor with a new masonite surface. Dan Oram, Builder, did the work. This page shows the before and after, and the process. Thanks to all who participated!
Particular thanks for grants from:
Alfred M. Senter Fund
Brooks Family Foundation
Wing-Benjamin Trust

Here's the "After."
---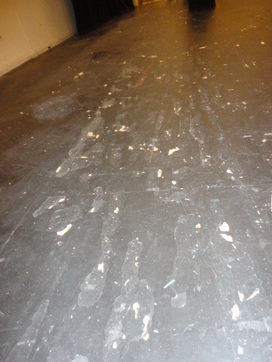 Here's what the floor looked like before.
---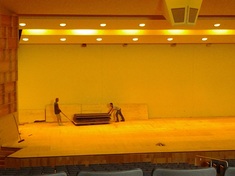 Here are a series of photos showing the process of replacing the floor with the new masonite surface.
---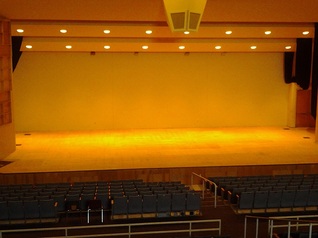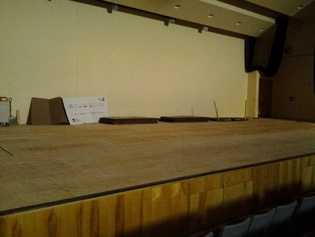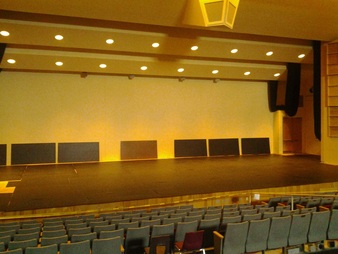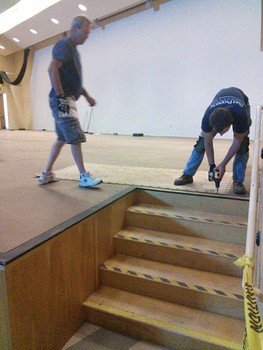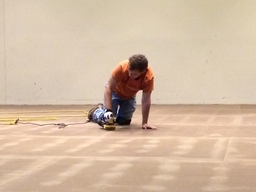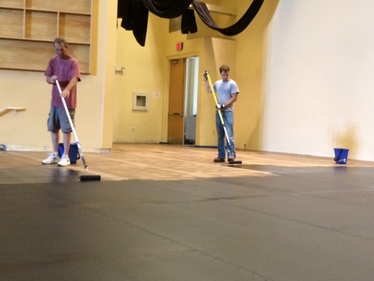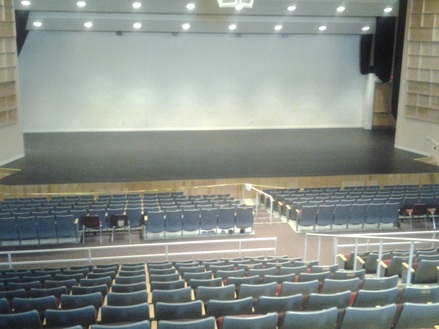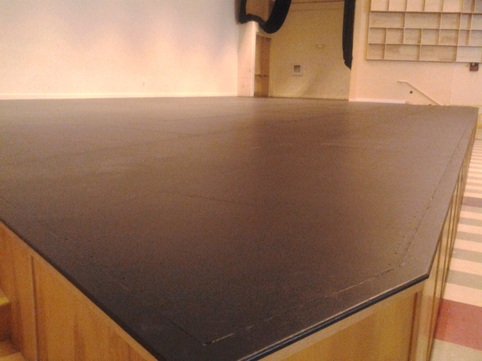 Beautiful!